Regular price
Sale price
$3.00 USD
Unit price
per
Sale
Sold out
Shipping

Immediatly after purchase you will receive a download link.
Returns & Refunds

There are no refunds on downloadable products.
Paper Sizes

Files will print on USA and Metric paper. Be sure to select the select the appropiate paper size in your printer settings.
19 Fantastic Optical Illusions for Maths and Science Centers, Warm Up Activities, Christmas, Science Fairs, or just for fun. Great for kids, and just as much fun for adults too.
The Download
19 Optical illusions - 1 per page.
Student quiz sheet.
Teachers answer key.
All pages are in landscape format for projectors / screens.
Clip art - 19 black and white png files at 300dpi.
All graphics are digitally drawn by myself to give you crisp clean images.
Optical illusions featured: 
Ponzo illusion.
Kanizsa triangle.
Ebbinghaus illusion.
Cafe wall illusion.
Blivet (or devils fork).
Hering illusion.
Grid illusion.
Illusory contours or subjective contours.
Impossible objects.
Muller-Lyer illusion.
Necker cube illusion.
Penrose triangle.
Vertical-horizontal illusion.
Zollner illusion.
Share
View full details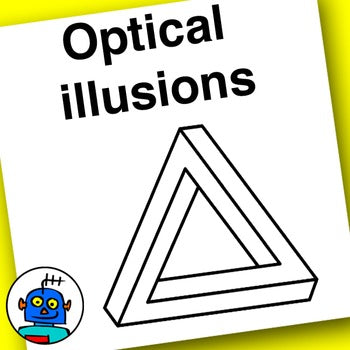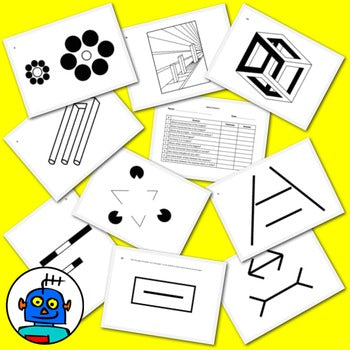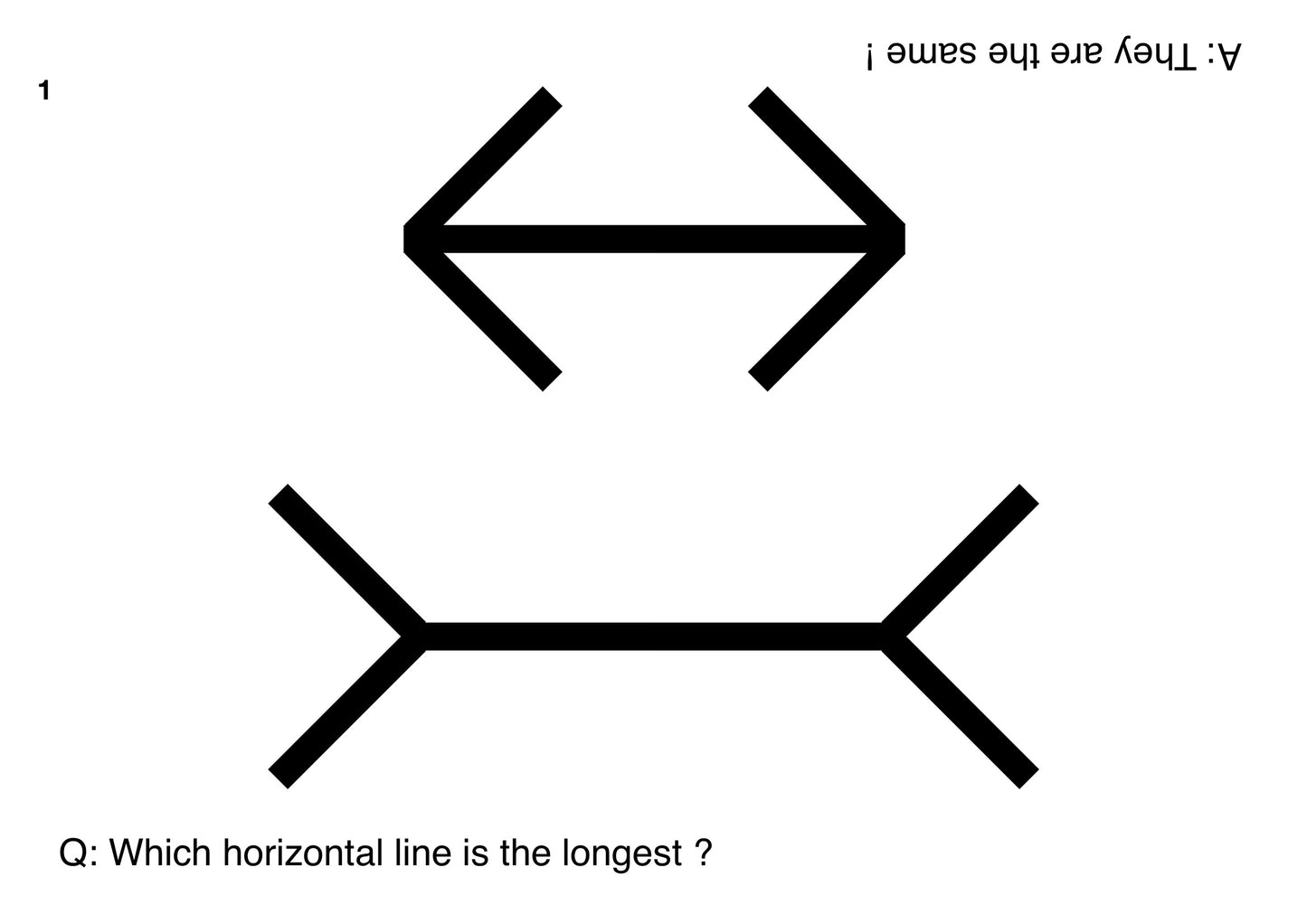 Craft Resources - Amazon
Optical Illusions Travel Game

100 Mind bending card games

View in Amazon

Optical Illusions

Colorful collection of hundreds of the world's most powerful optical illusions.

View in Amazon