Photo: Clothing Song Flash Cards - My Shirt
Clothes Song for Preschool and Kindergarten by The Magic Crayons
Help your young learners develop their clothing vocabulary with The Magic Crayons' "Clothing" song. These catchy and educational tunes are perfect for preschool and kindergarten classrooms, introducing words such as "shirt", "pants", and "hat" in a fun and engaging way. With playful lyrics and a lively beat, "Clothes" encourages language development and familiarity with clothing items. Print the lyrics and sing along with your students today!
Original Songs Written and Performed by Teachers Working in Japanese Kindergarten, PreSchools, and International Schools.
Songs also available from: Apple Music | Amazon Music | Spotify | Teachers Pay Teachers
© The Magic Crayons
English clothing song for Kids. My shirt, jacket, socks, shoes... yeah !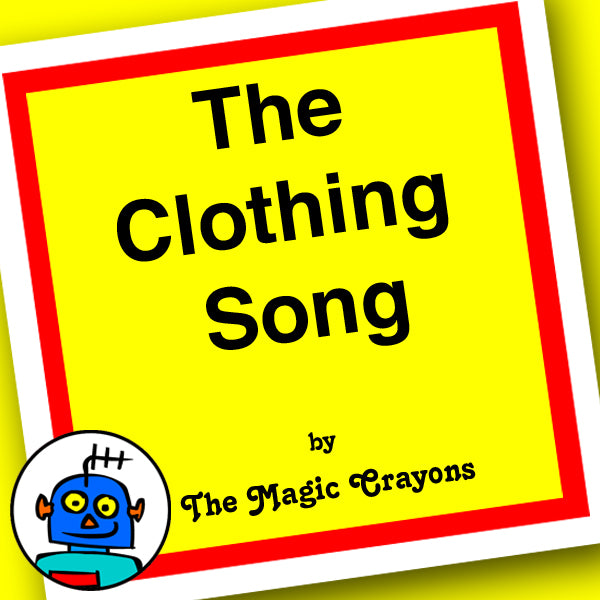 The Clothing Song. English Language Clothes Songs
Regular price
Sale price
$0.99 USD
Unit price
per
Sale
Sold out
Share
View full details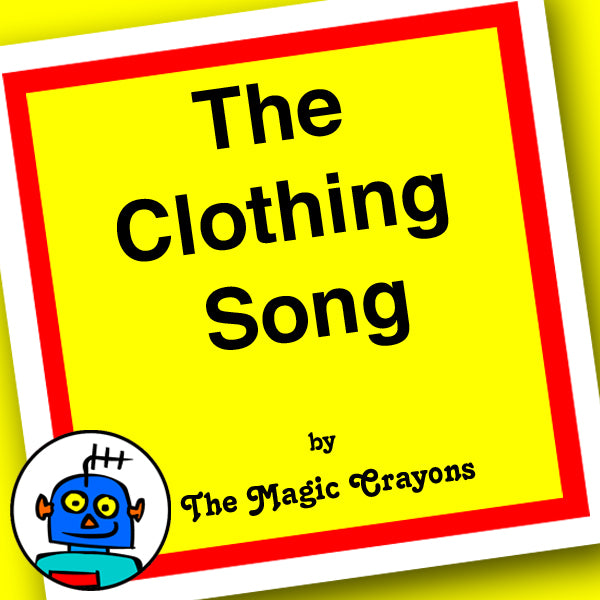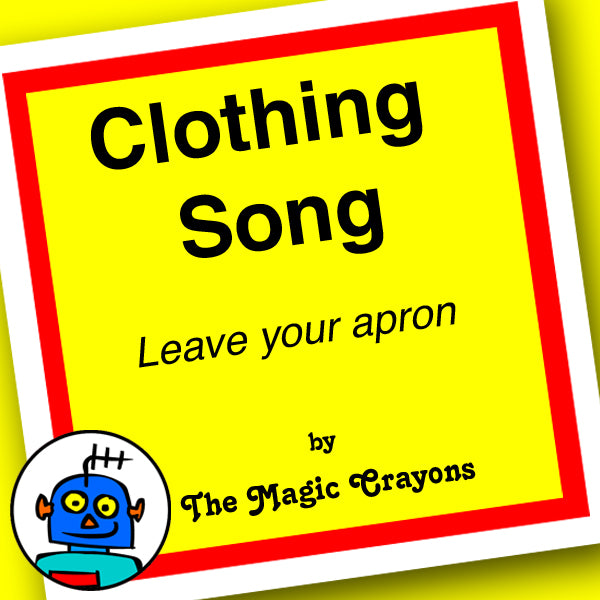 Leave Your Apron. English Song about Clothing
Regular price
Sale price
$0.99 USD
Unit price
per
Sale
Sold out
Share
View full details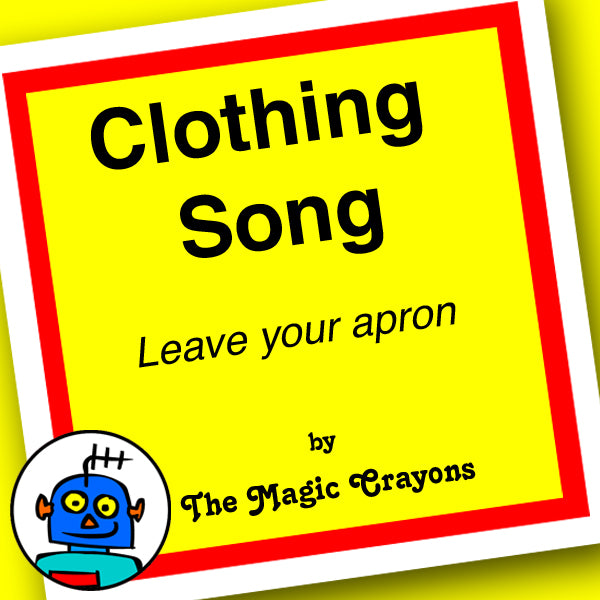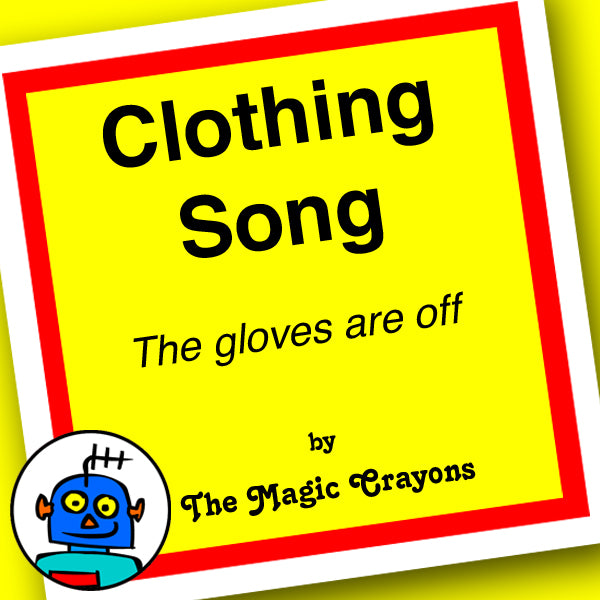 The Gloves Are Off. English Clothing Song
Regular price
Sale price
$0.99 USD
Unit price
per
Sale
Sold out
Share
View full details
Clothes & Clothing Resources